Solutions For General Auto Repairs In Kalispell
Ron's Alignment & Auto Worx does all types of general auto repairs at our shop in Kalispell. Bring your car or truck in for an inspection to make sure it is running properly, or schedule service if you know it needs some work done. All of our technicians are well-trained and professional, and we use quality parts. Learn more about the auto repairs and maintenance services we offer below, and contact our team at the office to make an appointment today!
THE QUICKEST TURN AROUND TIMES
THE LEAST INVASIVE REPAIRS
Lube, Oil And Filter Service
Your vehicle will run better if you change the oil regularly, and make sure the engine is lubed properly. We do a fast, thorough lube, oil, and filter service that will help keep your car or truck running its best. We also service RVs and larger vehicles.
Maintenance & Repair Work
Performing maintenance work helps keep major problems from popping up unexpectedly, and we are always happy to do an inspection of your vehicle to make sure it's running right. We base ours on mileage, as most vehicles will need services at certain points – no matter how well they are treated. If we find an issue that needs to be addressed, we can handle it for you quickly and at an affordable price.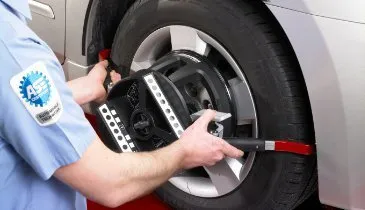 Our Experienced Technicians
We are a hands-on team here at Ron's Alignment & Auto Worx, and every member of our staff has been hand-picked for their work ethic and knowledge base. We offer you dedicated, expert service each and every time you visit our shop.