Wheel Alignment Services in Kalispell, MT
Choosing an alignment shop for your vehicle is an important decision and the experts at Ron's Alignment & Auto Worx are here to help answer all your questions with honesty and integrity . Don't be fooled by "toe-set" only offers or inexperienced shops that don't have your best interest in mind. Our goal is to insure the longevity of your tire life and improve the overall performance of your vehicle.
THE QUICKEST TURN AROUND TIMES
THE LEAST INVASIVE REPAIRS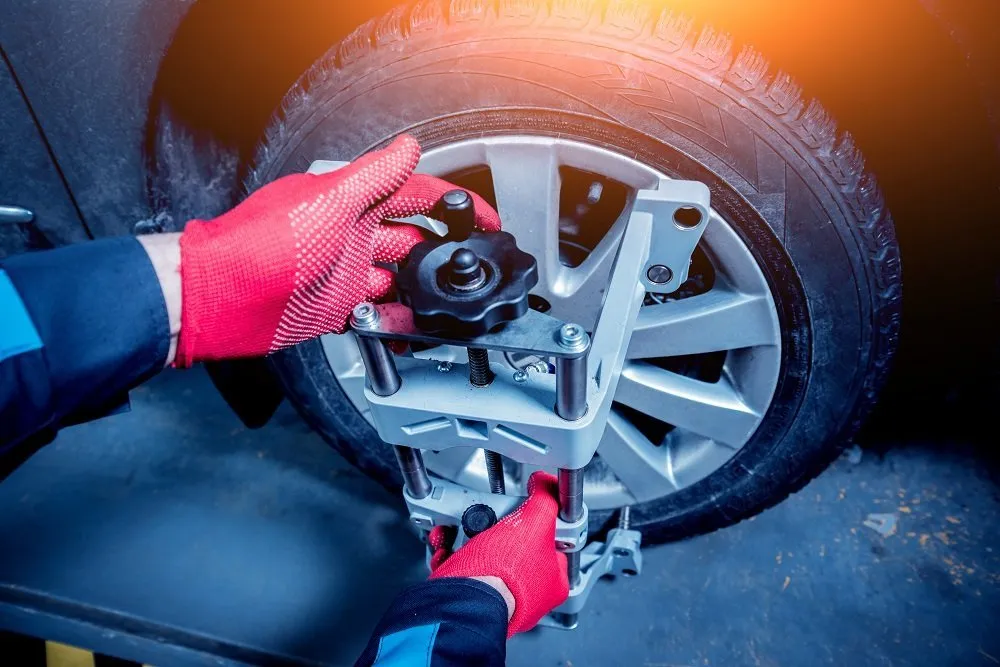 Our alignment services begin with an in depth discussion with our customers to determine if an alignment is relevant to the issues they are experiencing.  If so, then a complete inspection of the front end and suspension is performed.  If you need some adjustments or repairs, we'll talk you through what we see, and provide our recommendations.
State of the Art Alignments
Other wheel alignment machines don't come close to matching the productivity and power of the Hunter Engineering HawkEye Elite® wheel alignment machine. HawkEye Elite® is the most powerful wheel alignment equipment on the market today, using four precision cameras to measure the position and orientation of targets mounted to each wheel using Hunter's patented QuickGrip™ adaptors. QuickGrip adaptors feature spring-loaded arms that grip the tire, eliminating metal-to-metal contact and subsequent rim damage. The Hawkeye Elite® wheel alignment system shows the most precise alignment results possible. At Ron's Alignment & Auto Worx, we are equipped with two of these remarkable machines to insure prompt availability for your busy schedule.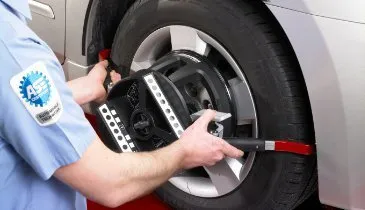 Understanding your vehicle's alignment needs will help you know more about when it may need servicing. We offer the following information for our customers, and are always happy to answer any additional questions you may have.