Quality Brake Services In Kalispell
Ron's Alignment & Auto Worx offers a full range of quality brake services to our clients in the Kalispell area. Our experienced technicians are able to troubleshoot problems, do basic inspections, and repair any brake issues you may be having. We use reliable, brand name parts for all the work we do on the cars and trucks at our shop. Bring your vehicle in for a brake inspection – we won't try to sell you something you don't need, but we will be pleased to do a thorough examination of your braking system.
THE QUICKEST TURN AROUND TIMES
THE LEAST INVASIVE REPAIRS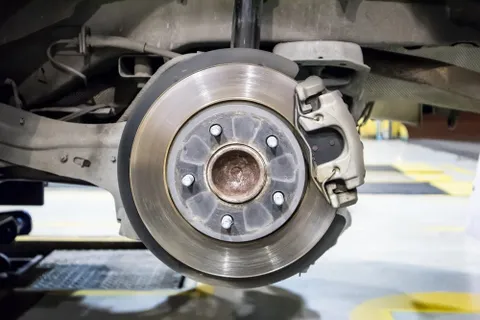 Brakes are the stopping mechanism for your vehicle, and it's important to keep them in good repair. This system consists of a variety of different parts, which can vary depending on the type of car or truck you have. The parts can include: rotors, calipers, brake hoses and lines, drums and master brake cylinders. These items work together to allow your vehicle to come to a stop quickly and safely.
Getting A Brake Inspection
Regular brake inspections can help keep your car safe, and they can also save you money. Brake inspections can help reveal problems before they become expensive to fix. When you bring your vehicle in for an inspection, we'll check everything from your master cylinder to your brake pads to make sure all of the components are working properly and in good shape.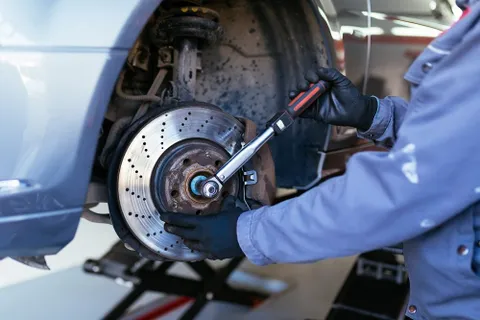 Ron's Alignment & Auto Worx does all kinds of brake work at our shop in Kalispell. From simple jobs, such as replacing your brake pads or flushing your brake fluid, to a complete brake job with rotors, calipers, and pads, we can handle it all. Our team is also able to handle more specialized brake work, such as master cylinder repair or troubleshooting an anti-lock brake system issue. Contact us today to get started.